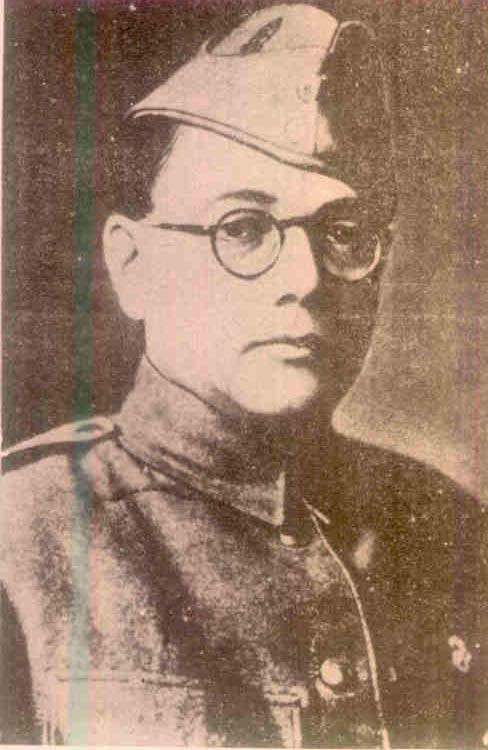 "Give me Blood,
I'll give you Freedom. "
SUBHASCHANDRA BOSE
SubhasChandra Bose was born in Cuttack on January 23, 1897.
In 1937 Subhas became President of Congress , and warned the leaders of the impending war in Europe ,and of the need for preparing the ground for a national struggle for freedom .The Congress leaders ,however, non-co-operative with him, and he had to resing the Presidentship.
He was himself imprisoned but then suddenly the world was startled by the news that Subhas Bose eluded the vigilance of the British police andhad left INDIA.It has been subsequently revealed that disguised as a PATHAN he made his way to KABUL, and from KABUL he escaped to GERMANY with the help of GERMAN legation.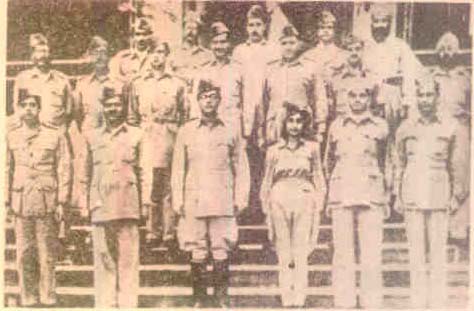 AJAD HIND FAUJ
In, GERMANY Subhas set about organising an armed revolt in INDIA.He was promised every support by HITLER; from GERMANY he was transported to JAPAN in a submarine. From JAPAN he went to SINGAPORE ,and began collecting the INDIAN soldier who had been taken prisoners by the JAPANESE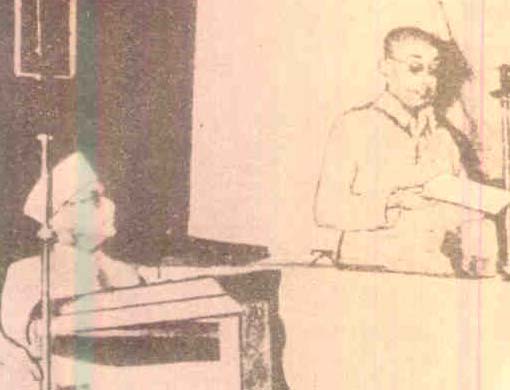 NETAJI with RASHBIHARI BASU
SubhasChandra Bose organised these prisoners of war into a disciplined national army , and with it he invaded INDIA.Subhas was able to penetrate upto the hills of MANIPUR.By this time GERMANY had fallen before the growing strength of U.S.S.R, and Subhas knew that the JAPANESE would soon be forced to surrender.SubhasChandra Bose left SINGAPORE in a JAPANESE plane on August 16,1945.Two days later,on August 18, INDIA was horrified to learn that the plane had crashed and SubhasChandra Bose was reported dead.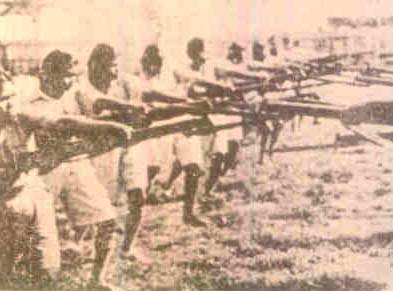 JHANSHI REGIMENT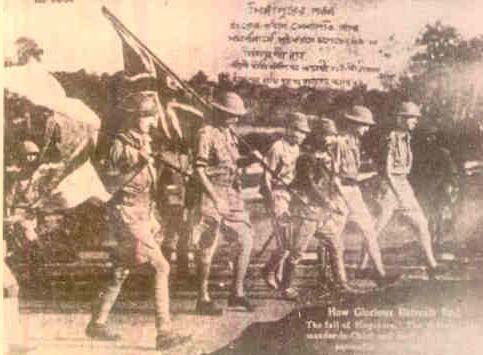 SURRENDERING OF BRITISH ARMY IN SINGAPORE